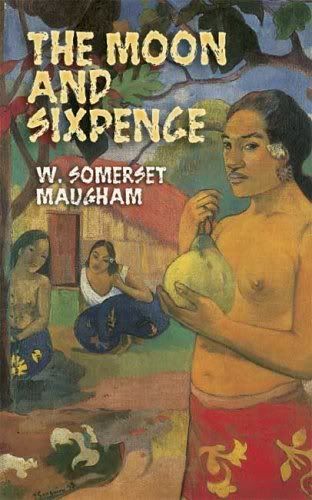 "He did not come much to Papeete after that, and about a year later it chanced that I had to go to that part of the island for I forgot what business, and when I had finished it I said to myself: "Voyons, why should I not go and see that poor Strickland?" I asked one or two natives if they knew anything about him, and I discovered that he lived not more than five kilometers from where I was. So I went.


I shall never forget the impression my visit made on me. I live on an atoll, a low island, it is a strip of land surrounding a lagoon, and its beauty is the beauty of the sea and sky and the varied colour of the lagoon and the grace of the cocoa-nut trees; but the place where Strickland lived had the beauty of the Garden of Eden. Ah, I wish I could make you see the enchantment of that spot, a corner hidden away from all the world, with the blue sky overhead and the rich, luxuriant trees. It was a feast of colour. And it was fragrant and cool. Words cannot describe that paradise.
And here he lived, unmindful of the world and by the world forgotten. I suppose to European eyes it would have seemed astonishingly sordid. The house was dilapidated and none too clean. Three or four natives were lying on the verandah. You know how natives love to herd together. There was a young man lying full length, smoking a cigarette, and he wore nothing but a pareo."
"The Moon and Sixpence", William Somerset Maugham, Dover Value Editions